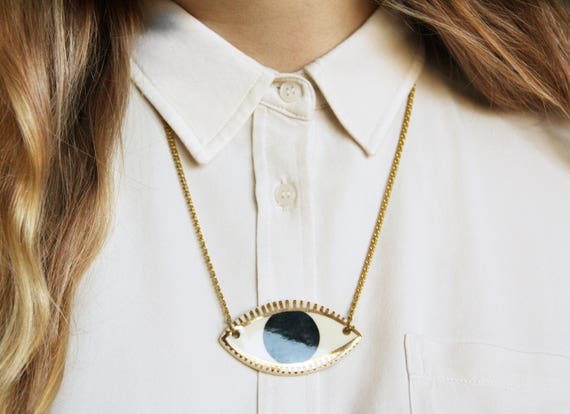 See the world a little more clearly with this ceramic eye necklace.
- Made out of clay and hand-painted 21k gold luster, the eye casts a glimmer when it catches the light.
- The eye measures 1 1/3" tall and 2 1/2" wide.
- It hangs from a brass chain measuring 22" in length that slips over your head, no clasp needed.
- Just like our own set of eyes, each eye has very slight variations in shape and luster.
___________________
Follow @awaysaway on Instagram for shop updates.