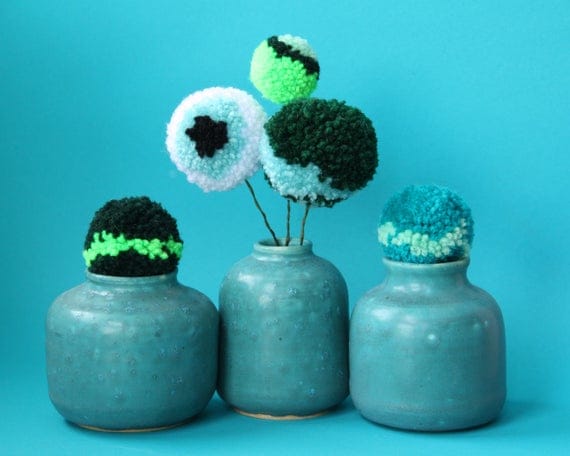 A ceramic bud vase perfect for featuring a single or several buds. Display it on a shelf, table or nightstand to add a pop of color to your home.
Made out of stoneware and coated in a speckled turquoise glaze, this vase will hold just the right amount of water to keep your bud happy for several days.
- Only three vases of this kind are available for purchase, the vase that you see in the photo will be the vase you'll receive (this listing is for one vase). The set of 3 is available for $65, contact me for details.
- Vase 1 measures 3" tall by 3.25" wide.
- Vase 2 measures 3.5" tall by 3" wide.
- Vase 3 measures 3.5" tall by 3" wide.
- See photos for scale.
___________________
Follow @awaysaway on Instagram for shop updates
To see more vases from A WAYS AWAY, click here: awaysaway.etsy.com