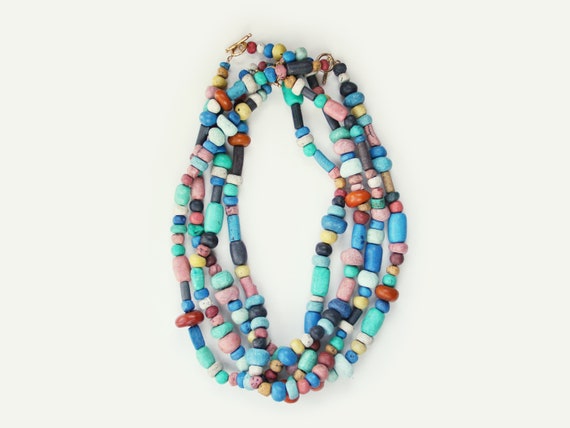 A colorful statement piece made of beautiful Moroccan clay and amber resin beads.
I initially made this necklace for myself and got so many compliments on it that I decided to make some for all of you!
- The necklace measures 28" in total length (from end to end).
- All necklaces come with a different variation of beads, making each necklace unique to its owner.
- Strung on a gold cord and finished with a simple and sturdy gold-toned toggle clasp.
___________________
Follow @AWAYSAWAY on Instagram to see the process behind the product.