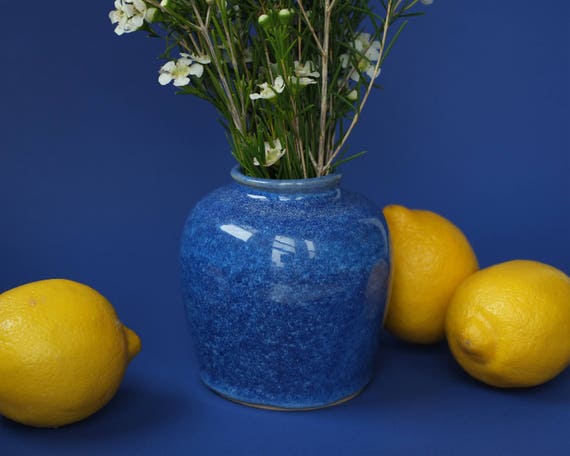 A small ceramic bud vase perfect for featuring several buds. Display it on a shelf, table or nightstand to add a pop of color to your home.
Made out of stoneware and coated in a mesmerizing deep blue glaze, this vase will hold just the right amount of water to keep your bud happy for several days.
- Measures approximately 4" wide and 4" tall, see photos for scale.
- Hand-wash recommended.
- Handmade in Brooklyn, NY.
___________________
Follow @awaysaway on Instagram for shop updates
To see more vases from A WAYS AWAY, click here: awaysaway.etsy.com